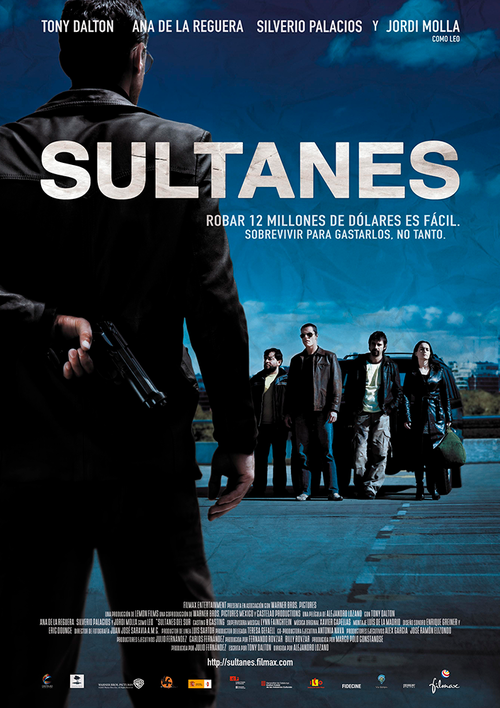 🕑 91 min
Year: 2007
Genre: Acción|Crimen|Drama
Release date: December 21, 2007
Director: Alejandro Lozano
Cast: Tony Dalton, Jordi Mollà, Ana de la Reguera, Silverio Palacios, Celso Bugallo, Brian Maya, Rosa María Bianchi, Mario Alarcón, Juan Carlos Remolina, Coni Mariño, Marcelo Piraino.
Rated: B
"Stelling 12 million is easy, survive to spend it, not much"
SYNOPSIS
Four thieves steal 11 million dollars from a Mexican bank and head off to Buenos Aires to change their greenbacks into pesos, with the help of The Texan, one of the city's big racketeers. The Texan sends three of his men to carry out the transaction in a parking lot.
However, when the money is exchanged, a group of unknown gunmen open fire, massacring the Texans men and escaping with all the cash. Suddenly, the thieves are given a very short period of grace to recover the money before The Texan takes his revenge.
Trailer