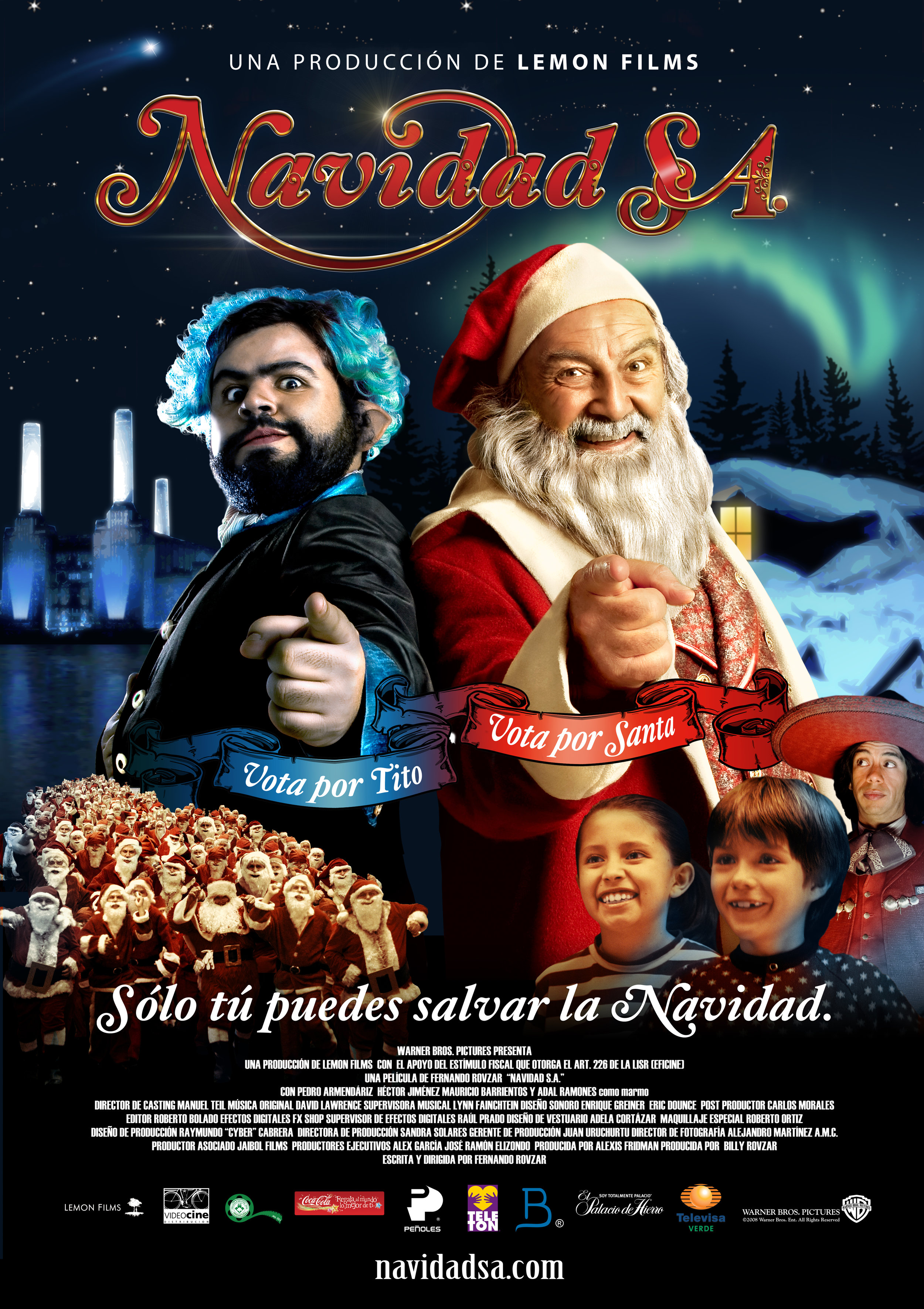 🕑 100 min
Year: 2008
Genre: Comedy
Release date: July 16, 2004
Director: Fernando Rovzar
Cast: Pedro Armendáriz Jr., Mauricio Barrientos, Héctor Martínez, Cecilia Ponce, Alejandra Ambrosi, Verónica Merchant, Eduardo España, Rocío Verdejo.
Rated: AA
"And to think that all this was accomplish by a fatty in a red suit"
SYNOPSIS
Santa Claus must deal with the fact that the North Pole is disappearing. When the kids stop believing in Christmas, the North Pole starts melting down and Santa's shop starts drowning.
In the journey to save Christmas, Santa must find a way to make the children believe again in the magic of Christmas by defeating Tito, an ambitious elf who's planning to transform Christmas in a business by making it a capitalist company.
Trailer