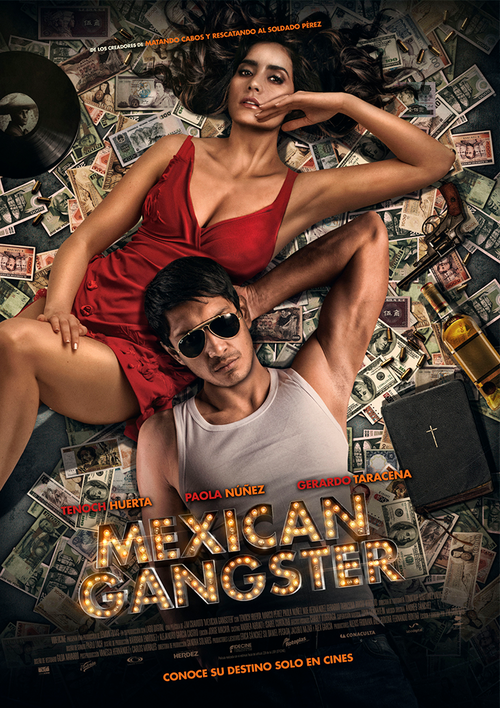 🕑 101 min
Year: 2014
Genre: Action | Crime
Release date: October 16, 2012
Director: José Manuel Cravioto
Cast: Tenoch Huerta, Marco Pérez, Gerardo Taracena, Paola Núñez, Rocío Verdejo, Vanessa Mateo.
Rated: B
"What I want is what everybody wants: live good and being happy"
SINOPSIS
Mexican Gangster is a story based in the life of Alfredo Ríos Galeana, the most wanted and most prolific bank thief in Mexican history.
His mugging, his personality, his runaways, and the intense and long relationship that he maintain with the one that finally accomplish to catch him makes this movie a fascinating portrait of a legendary criminal.
Trailer