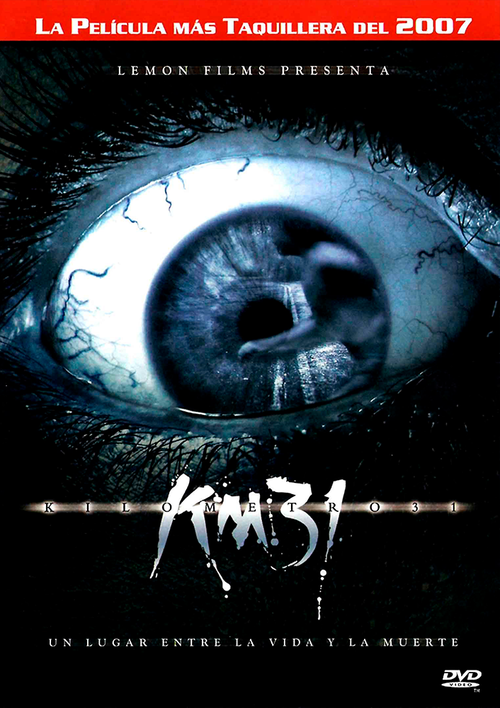 🕑 105 min
Year: 2007
Genre: Horror
Release date: February 2, 2007
Director: Rigoberto Castañeda
Cast: Iliana Fox, Adrià Collado, Raúl Méndez, Julián Álvarez, Carlos Aragón, Everardo Arzate, Giselle Audirac, Fernando Becerril, Luisa Huertas, Claudette Maillé, Mónica Bejarano.
Rated: B15
"A place where something dark is happening and there's no turning back"
SYNOPSIS
After the tragic dead of their mom when they were kids, the twin sisters, Agata and Catalina Hameran develop a special skill, they can communicate with each other without talking. Following a mysterious accident in the kilometer 31, Agata falls into a coma. Catalina, thanks to their skill, fells the pain and tragedy her sister is going through in the moment of the accident.
After a series of supernatural events, Catalina realizes that their bond is stronger than ever and that her sister Agata is screaming for her help on her unconscious state. Catalina is decided to find out what happened to her sister, so she can help her wake up. Nuño, a friend of Catalina, and Omar, Catalinas boyfriend, decide to help her, but they find out that Agata is not just in a coma, but she's trapped into reality and an ancient legend too, the legend of "La Llorona".
Trailer