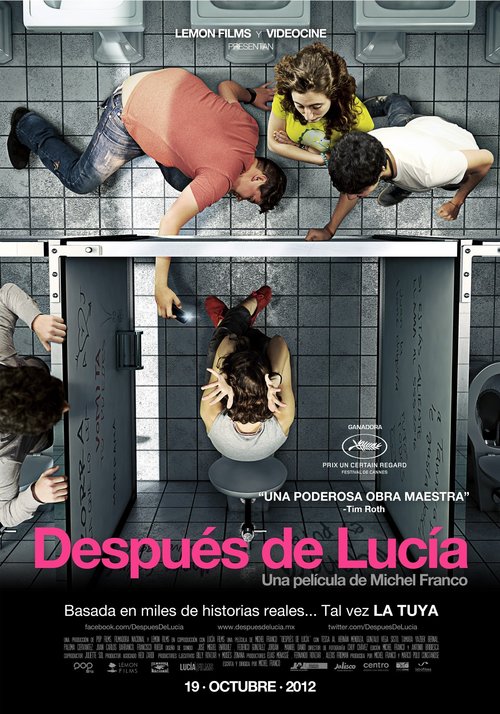 🕑 103 min
Year: 2012
Genre: Drama
Release date: October 19, 2012
Director: Michel Franco
Cast: Tessa Ia, Hernán Mendoza, Gonzalo Vega Sisto, Tamara Yazbek Bernal, Paloma Cervantez, Juan Carlos Barranco, Francisco Rueda, Diego Canales, José María Torre, Carmen Beato, Marco Treviño, Mónica del Carmen.
Rated: B15
"That's just nonsense, you're not planning leaving school for that"
SINOPSIS
After losing her mother Lucía, Alejandra along with her father Roberto, who's depressed for the loss of her wife, move from the seaside of Puerto Vallarta to the metropolis Mexico D.F., trying to change their life in a faraway place.
At the metropolis she is the new girl in school, where soon she begins having trouble. The father starts at a new job. But beginning again is even harder when you left so much behind.
Trailer